Knowing More With Your Home Assistant
Your Home Assistant For Growing Families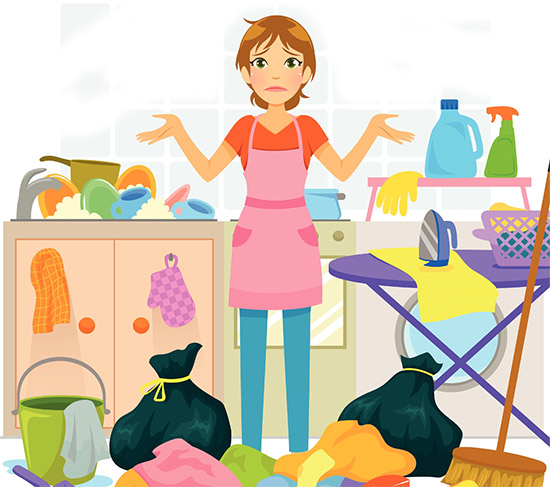 Knowing More With Your Home Assistant
Your Home Assistant was created with the purpose of helping people in different life stages. As a mother of three children, I recognized the importance of receiving support. Support is a difference maker to one's home life especially for growing families. I, myself, found myself struggling with keeping up with the laundry, dishes, floors, kids, donation piles, toys all over the house, legos, clothing on the floor… The madness made for a chaotic home. Your Home Assistant is the self care I need at least twice a week to help me manage the chaos! 
During many of our consultations most growing families say, "This sounds too good to be true!" We always respond, "That's what they all say." Your Home Assistant has become the go to, judgment free, no-mom shaming service that helps our growing families maintain their households. There is nothing like the feeling of coming home to no toys on the floor, laundry sorted, folded and put away, my donations dropped off at Goodwill, dishes put away from the dishwasher, and the evergoing personal to-do list completed. 
Services for Growing Families have been growing in demand for Your Home Assistant. For so many of our Growing Families we are the self care they need. We say, "Let us complete your house tasks, so you can spend quality time with your family." Here are some tips and tricks we share with our team to use when supporting growing families:
During the first couple of visits, ask for a task list. Check in with the client to ensure you complete the task in their way of preference.
Don't let the client help! It is in our client's nature to want to help the assistant, don't let them (remember we are their self care)!
No mom shaming allowed! If you see anything out of the ordinary, ensure the client all is ok!
Work at the client's speed, their expectation is to have as many tasks completed as possible within your scheduled shift.
Fully complete as many tasks as possible. If a client gives you 10 tasks it is better to fully complete 5 tasks, than to have 10 tasks started on and not completed. Having tasks uncompleted gives the client more work.
Having services as a growing family has allowed myself and other parents to put the time that is generally used for their home tasks and apply it back to making memories with their families. This has and will continue to be the purpose Your Home Assistant has for our Growing Families.